Big Mill has always been a working Farm. And while portions of the farm are now devoted to the Bed and Breakfast, our fields still produce yields of cotton, tobacco, soy and pecans. When you stroll around the property, here are some of the sights to enjoy.
---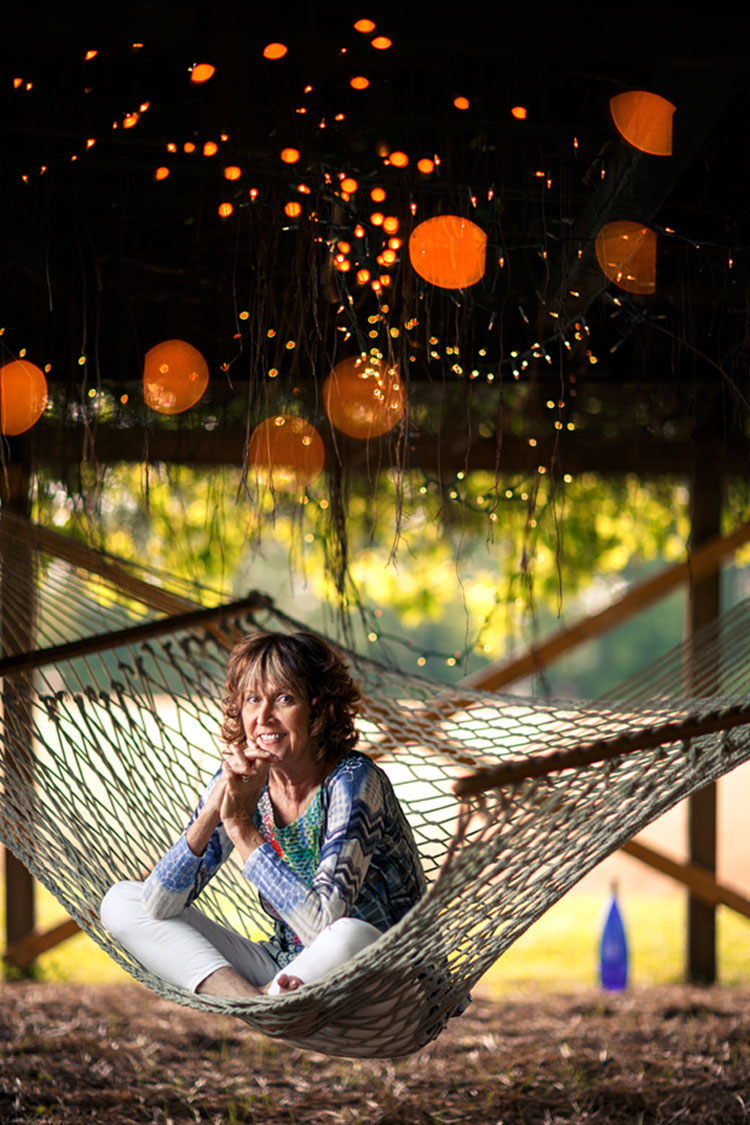 Innkeeper Chloe Tuttle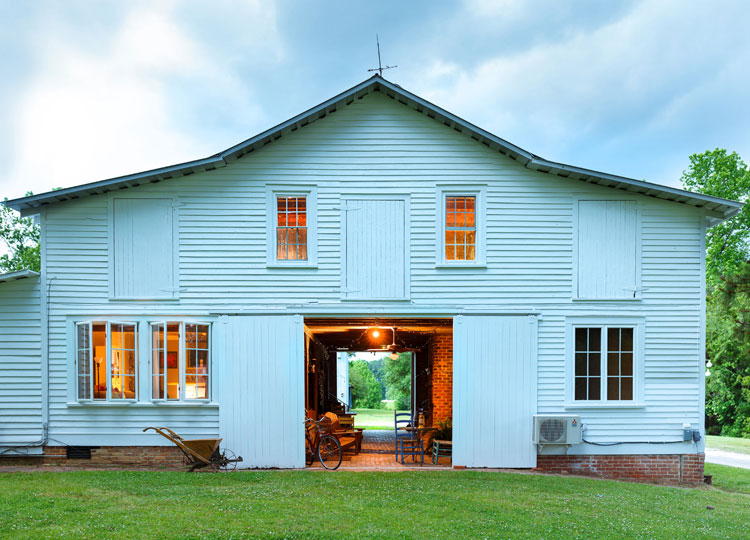 The barn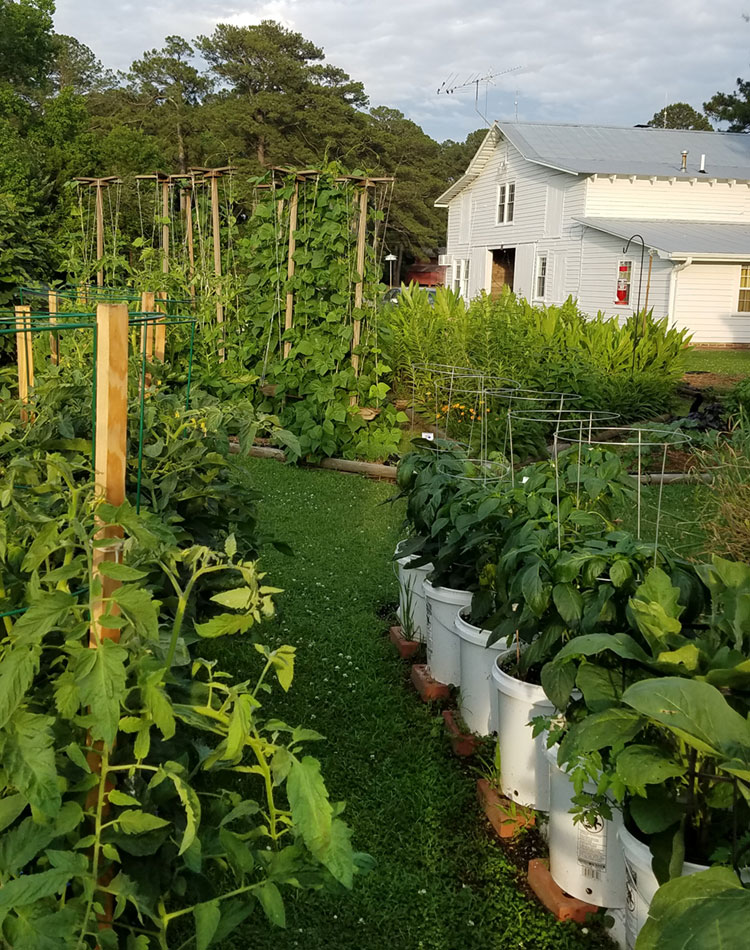 Vegetable garden late Spring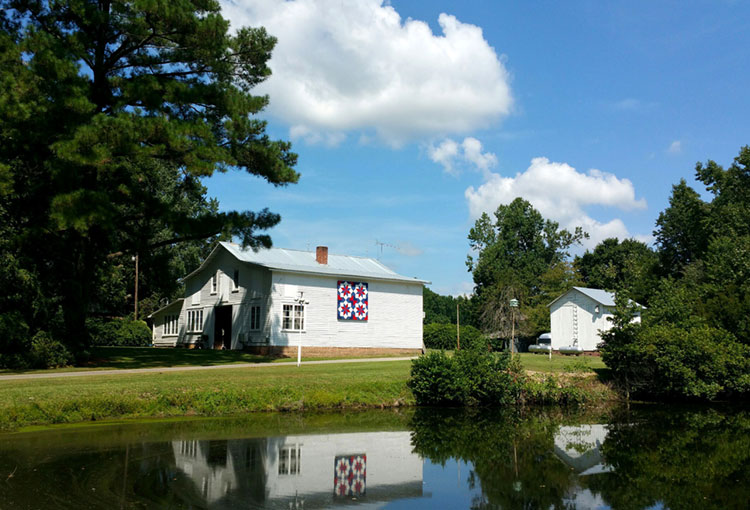 Peaceful view of Pack House from the lake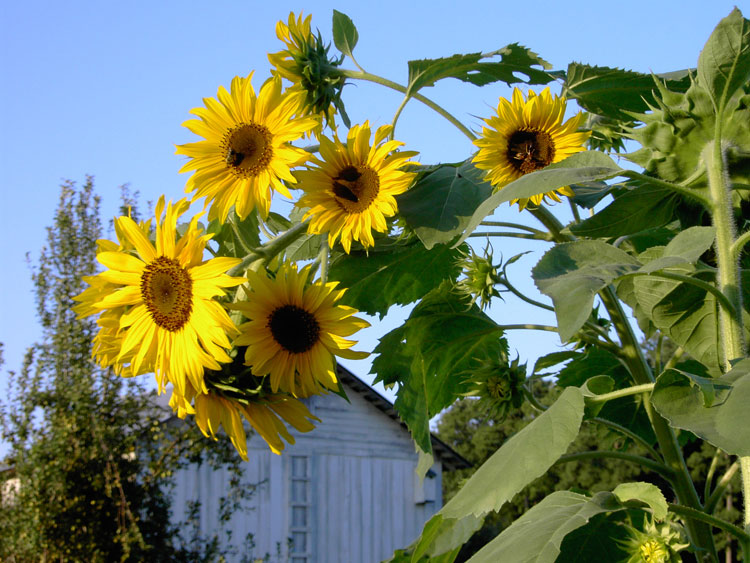 Sunflowers bloom in the garden every summer at Big Mill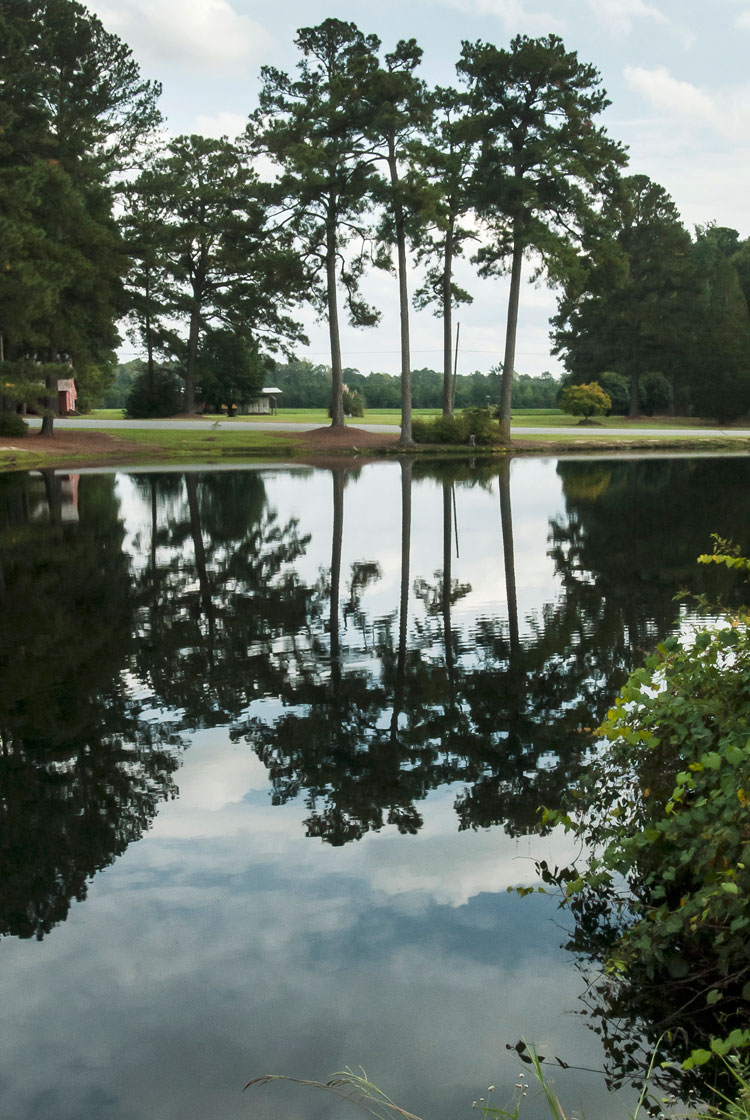 Tall Carolina pines reflecting in the quiet waters of the lake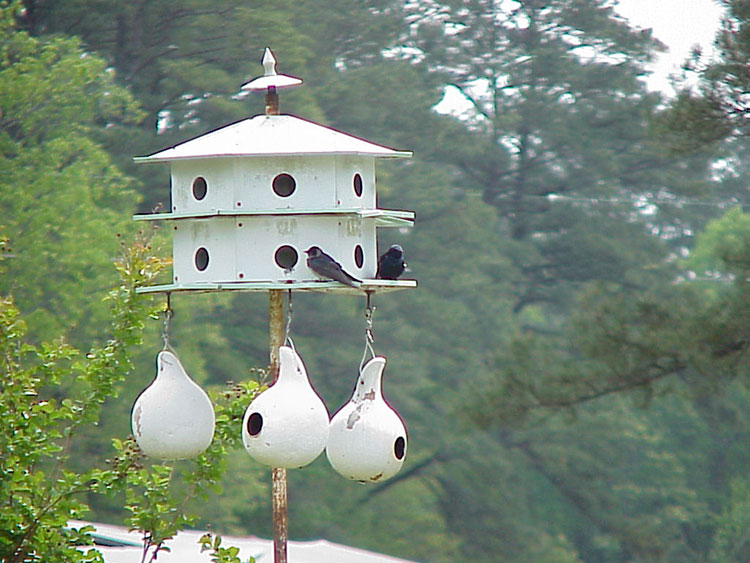 Chloe's father's Purple Martins return to the farm every year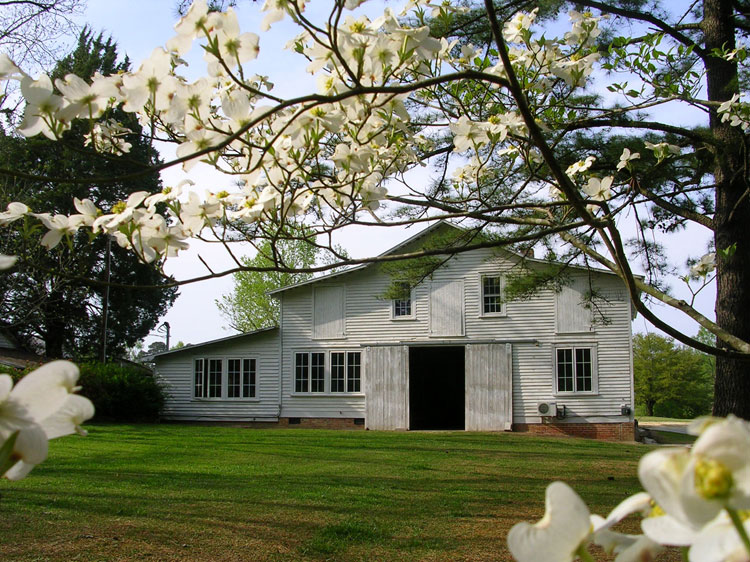 The Pack House was built in 1935 by Chloe's father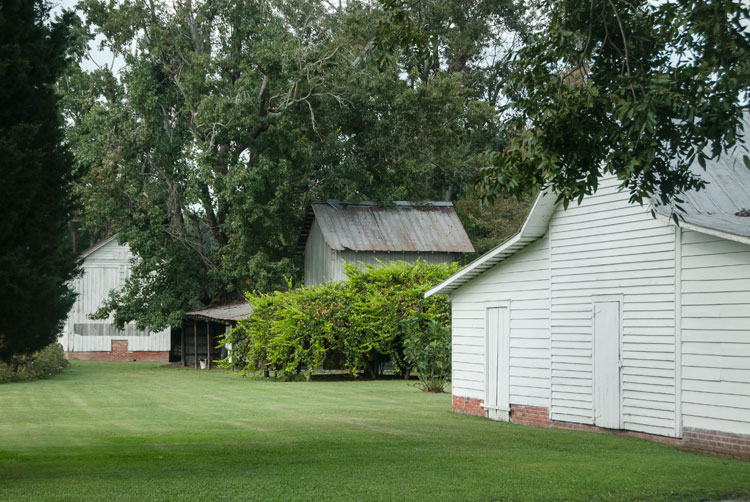 The original farm buildings, the Potato House and Tobacco Barns are still here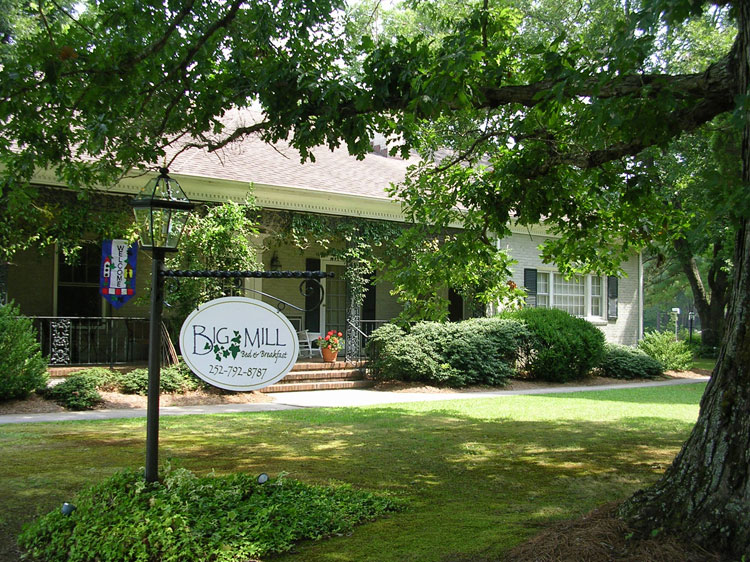 Big Mill Bed and Breakfast welcomes you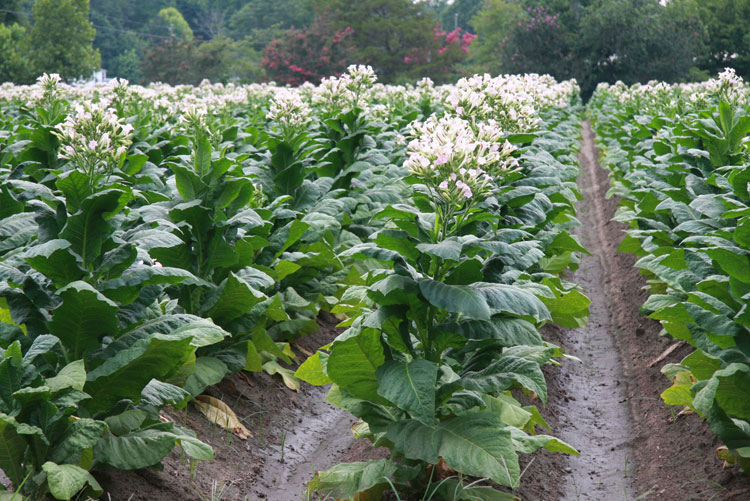 Rows of tall tobacco in the field beside the inn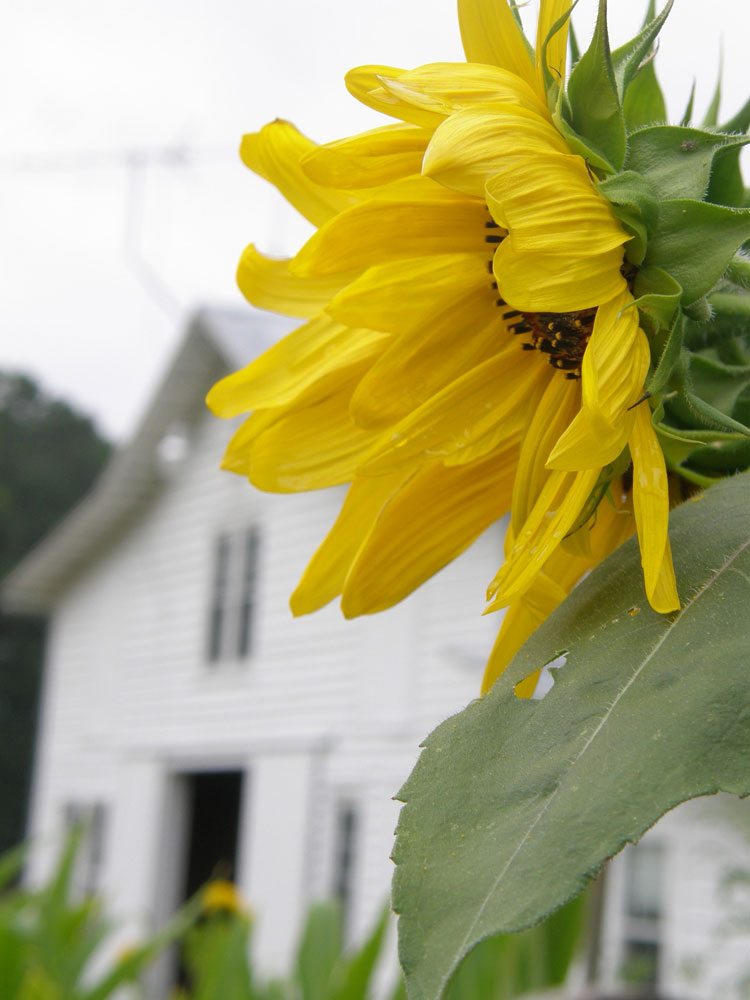 Sunflowers grow taller than your head at Big Mill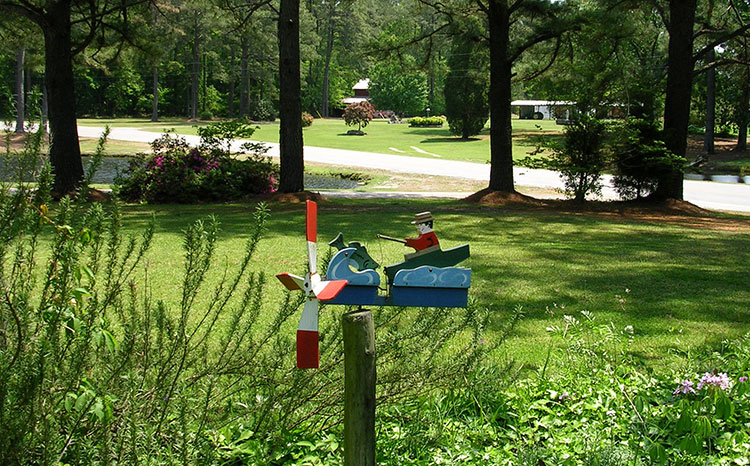 One of our breeze-powered whirlygigs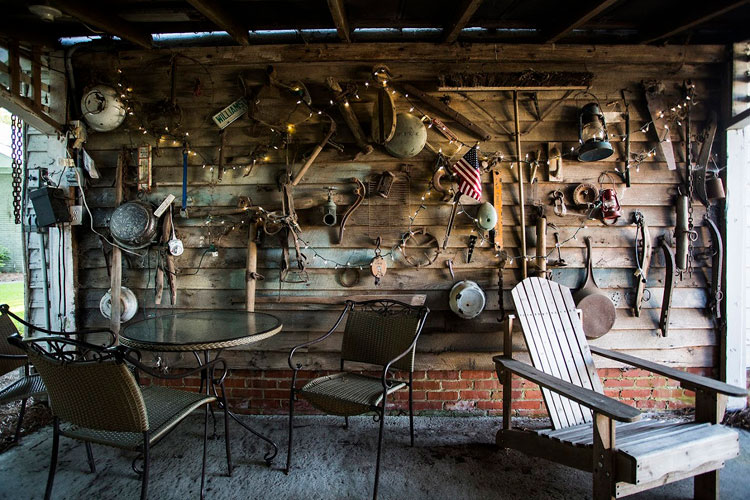 Tools and implements adorn the breezeway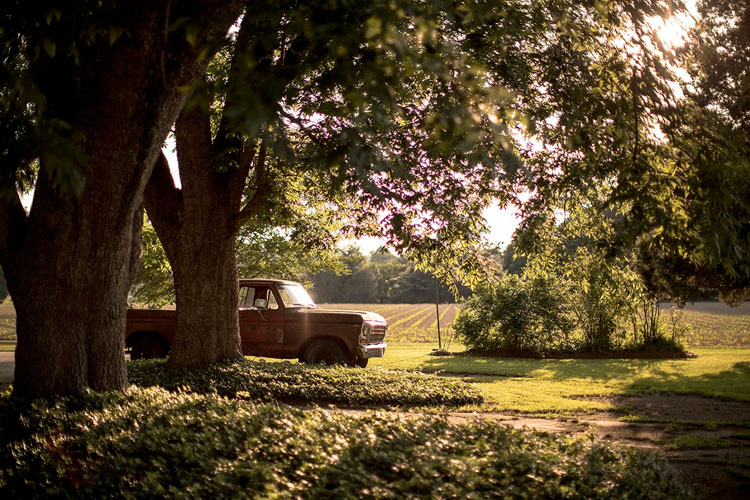 Springtime at the farmstead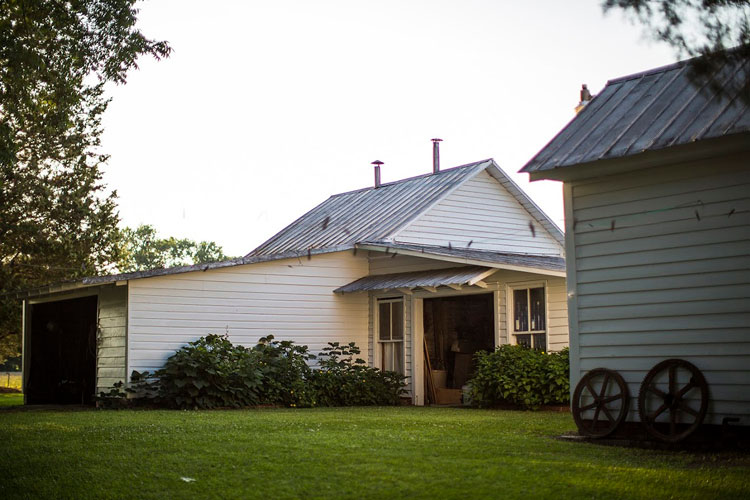 The Smokehouse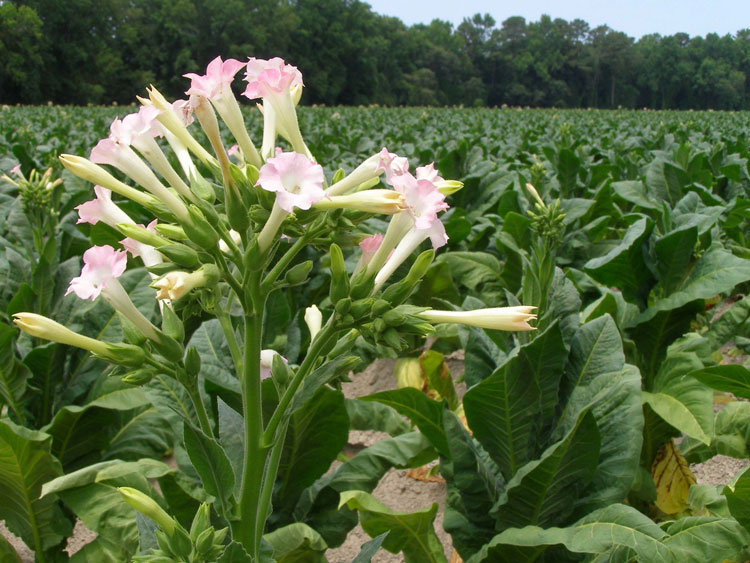 Beautiful Tobacco flower in the field beside Big Mill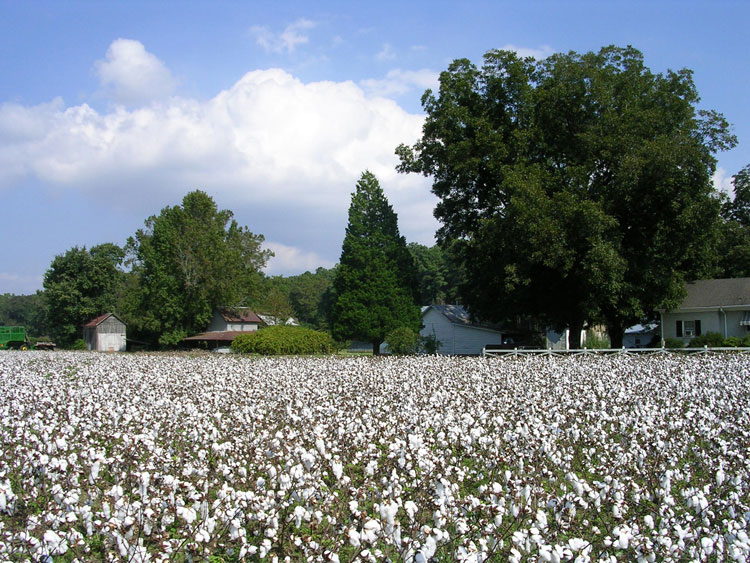 A field of white cotton on the farm at Big Mill ready for harvest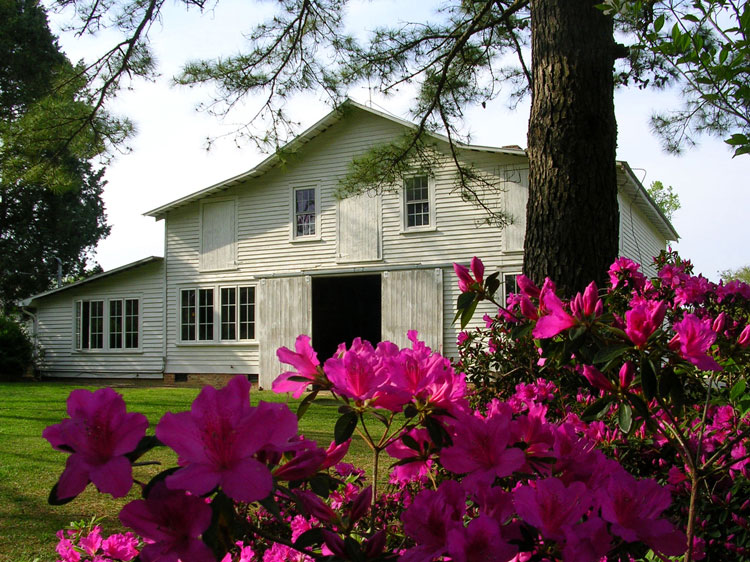 Every spring the azaleas bloom all around the farm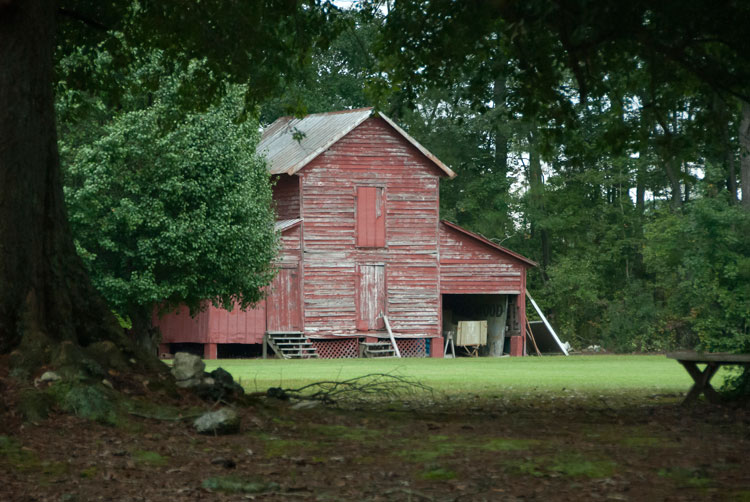 Red barn was once in the side yard of the inn. In the sixties, Chloe's folks moved it across the road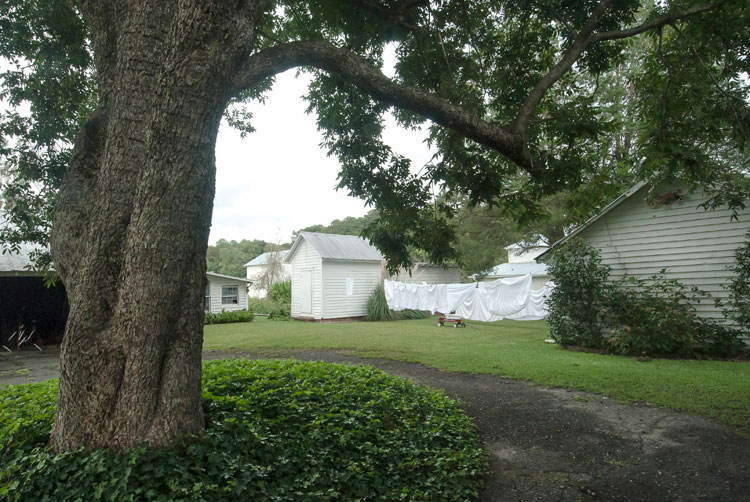 We love to line-dry our sheets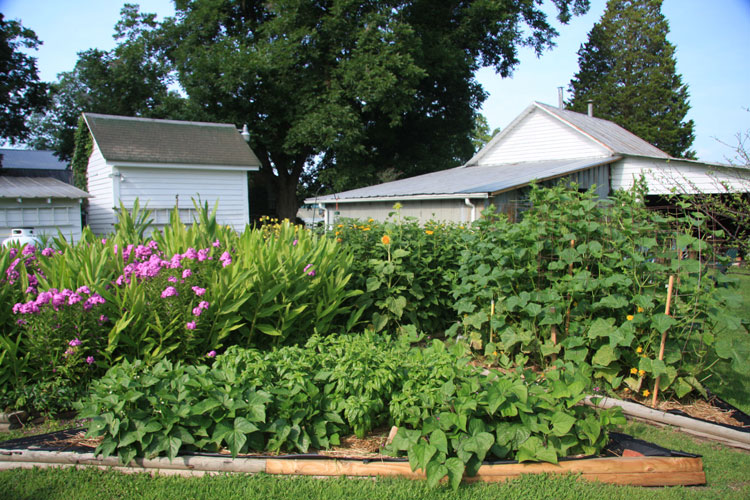 Organic Cook's garden provides fresh flowers and vegetables for the inn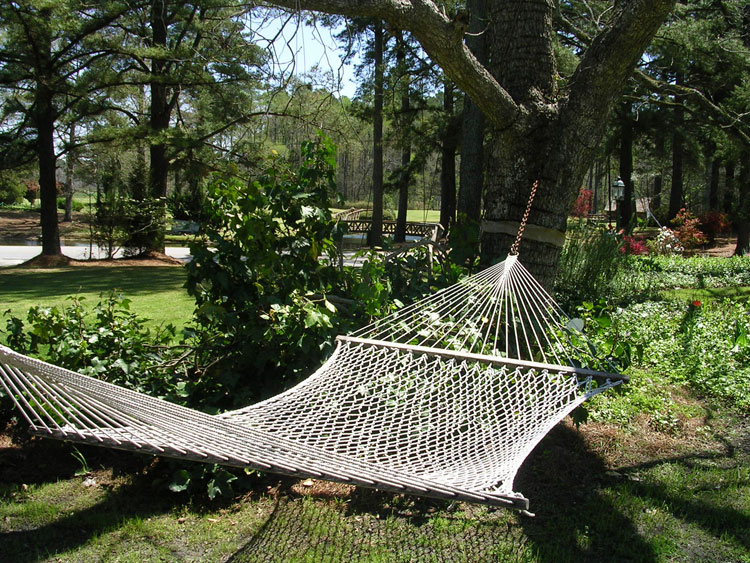 There is nothing like hanging in a hammock on a summer's day. We have 4 here at the inn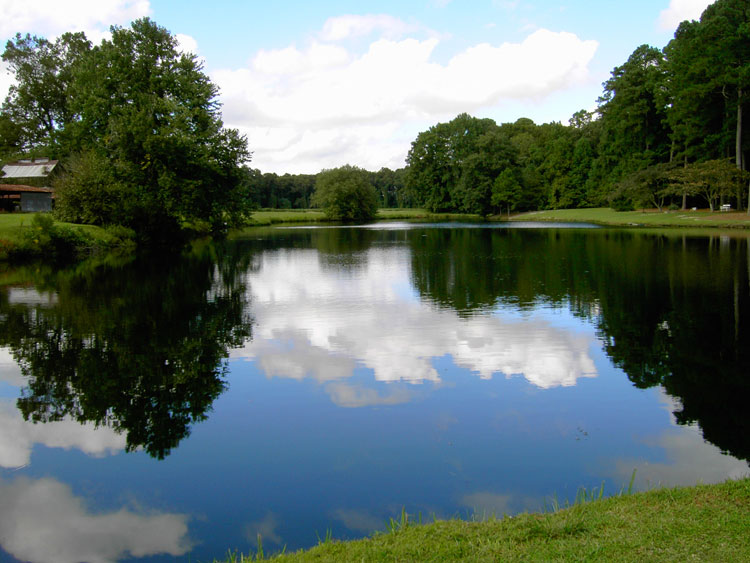 Farm ponds (lakes) are great for our fisherman guests. They can catch big bass and bream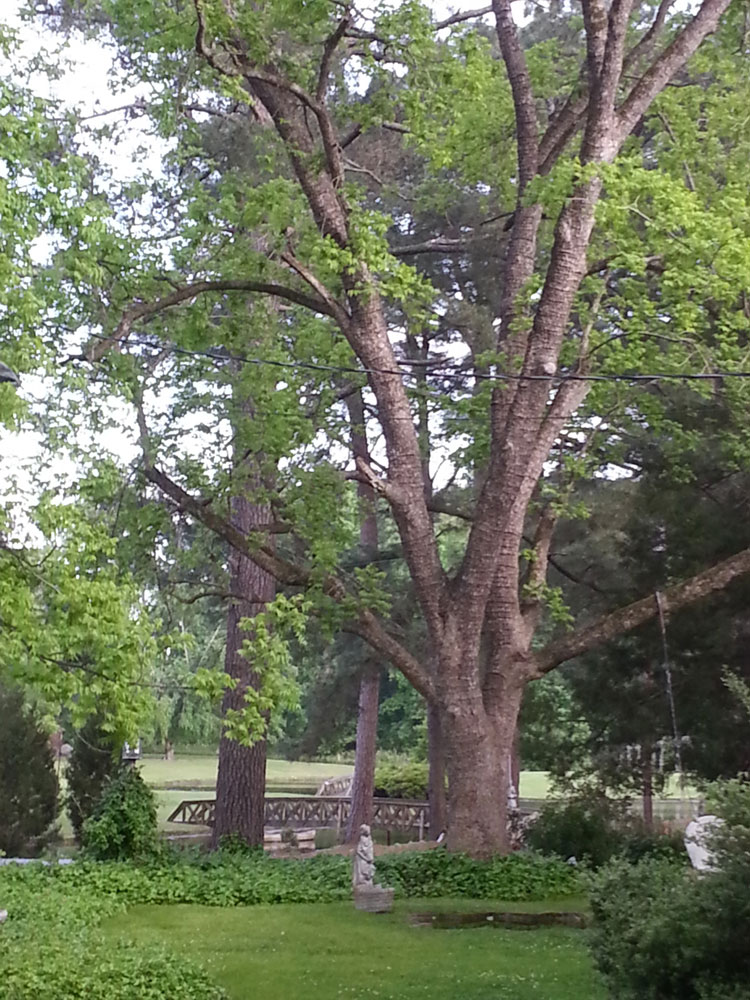 Tall pecan trees, planted by Chloe's parents in 1922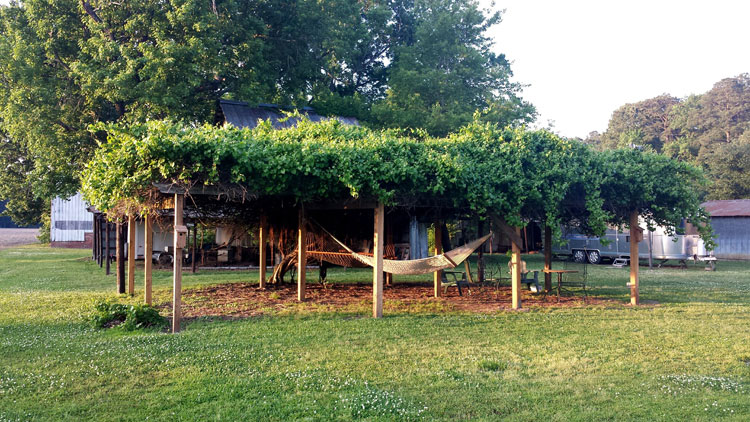 Old grape arbor is a great place to relax or hang in one of the hammocks. Tiny fairy lights sparkle at night. It is a great place to watch for fireflies
Guests love to grab a book and settle in for the quiet in the swing just outside the Mardi Gras Suite.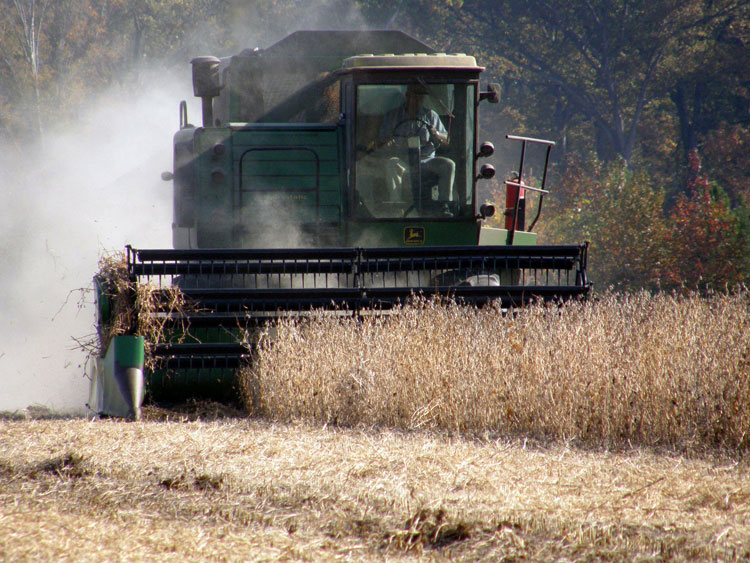 Harvesting soy beans in the fields beside the Inn